19 January 2012 – Australians in 4G coverage areas will soon be able to surf the mobile internet on their phones up to five times faster, with Telstra and HTC today confirming Australia's first 4G smartphone –  the HTC Velocity 4G – will launch next Tuesday 24 January. Powered by the Telstra Mobile Network – Australia's first and only 4G LTE-enabled network – The HTC Velocity 4G features a massive 4.5 inch touch screen, a 1.5 GHz dual core processor for fast multi-tasking and an 8 megapixel camera. From today customers can head online to pre-purchase HTC Velocity 4G and...
Strategic investment to result in Beats integrated HTC phones Taoyuan, Taiwan & Los Angeles, CA – August 11, 2011 – HTC Corporation, a global designer of mobile devices, today announced a strategic partnership with Beats™ Electronics LLC, the company redefining the audio market with its iconic Beats by Dr. Dre™ audio experience. The two fast-growing brands will focus on bringing high performance sound to HTC phones. "The HTC and Beats by Dr. Dre partnership is an opportunity for two world-class companies to redefine the smart phone industry and define the future," said Jimmy Iovine, Chairman of Interscope Geffen-A&M Records and...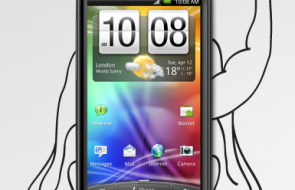 Sydney, Australia, 12 July 2011 – HTC Corporation, a global leader in mobile innovation and design, today unveiled the HTC Sensation which will be available exclusively on the Telstra Mobile Network powered by Next G® from 12 July. Crafted with premium design elements, the Android™ powered HTC Sensation features the company's latest HTC Sense™ experience that puts people in the centre by making the smartphones work in a more simple and natural way. "The HTC Sensation is the ultimate multimedia smartphone," said Ben Hodgson, Country Manager, HTC Australia and New Zealand. "With its premium industrial design, look and feel, an...