If your dad is around my age (or older) then one of the things that you may have notices is that his eyesight has probably not been getting any better. It's certainly something that you, too, can look forward too.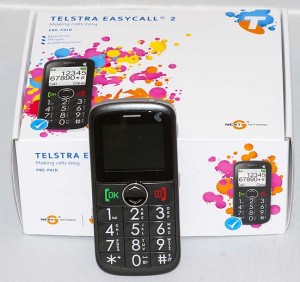 But I can tell you with a high degree of confidence that one thing that a lot of people want is a basic mobile phone. One that has big buttons, and a large, clear, bright screen which can be easily read.
Oh yes, it should also make phone calls.
Other feature, like having a camera, a fully comprehensive address book, the ability to play games, the need to watch movies are significantly less important. To the point of being a "who cares?" factor.
So, rather than spending $500 to $1000 dollars on a smartphone that gives them features that they simply don't need or want (and will never use), put your credit card back into your wallet and check out Telstra's EasyCall 2 mobile phone.
This is a very simple phone, with just the essential features, and it also has the large buttons and big clear screen that makes it ideal for use by those who may have a minor vision impairment.