SanDisk today announced their new Memory Vault storage device, which at less than $100 RRP, represents interesting value for a storage device.
I suspect that many people may misunderstand the Vault's purpose, and its place in the market. At first glance, the price, when compared with your typical external USB drive, may seem expensive. After all, you're comparing 1TB of storage with just 16GB, aren't you?
And why is the storage here so limited? This doesn't even cover backing up your typical SD card from your camera, does it?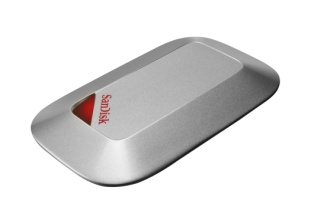 Well, no it doesn't, and that is exactly the point: the Memory Vault is not intended to be a backup device for your images or files. If you want to go down that path – and you really should – then you should be looking at other devices that are better suited towards mass storage.
The purpose of the Memory Vault is very different: it's for those really important images and documents that you want preserved, that you want to put into your most precious family albums. The images that you take of your children's first steps, and their first birthday party, right through to their 18th birthday, engagement party and wedding reception.
While you would use your mass storage for all of your normal photos – your holiday snaps and the like – there are some that are even more precious to you, and that's where the Memory Vault comes into play. Its storage is quite limited, meaning that you need to be selective with respect to what you put onto the drive, but the promise of long term storage should ensure that those images will always be available to you, whenever you want them.
And no mass storage device will offer you that promise.