Sydney, 7th February 2012: LG Electronics announced today the highly anticipated PRADA phone by LG 3.0 will launch exclusively on the Vodafone network in Australia in April, 2012.
With a heritage of producing handsets that combine the best in style and substance, PRADA and LG  unveiled the partnership's latest must-have smartphone, the PRADA phone by LG 3.0. This highly anticipated handset is the third phone to come from the collaboration and represents a key design venture for both companies.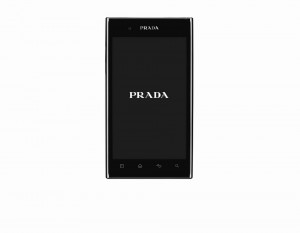 The phone, which was announced at a joint signing ceremony in late 2011 between Prada and LG and unveiled for the first time at a showcase event in London in December, marks the continuation of the successful alliance between the two companies. The stylish new device has been attracting significant attention for being the only smartphone with premium branding currently on the market.
"The latest offering continues in the tradition of combining PRADA's trademark design aesthetics and simplicity with LG's leading technology, including one of the brightest displays on the market and a PRADA themed UI for a truly unique mobile experience," commented Brad Reed, Senior Marketing Manager for LG Electronics. "We are delighted to be launching the handset in the Australian market in partnership with Vodafone on their new 850mHz mobile network."
Ross Parker, General Manager at Vodafone said, "The new Prada Phone by LG is a winning collaboration between LG and fashion-house PRADA. This 'statement' device is the perfect choice for the discerning eye, and we're delighted to be confirming its availability exclusively at Vodafone."
Styled with PRADA's clean and sharp design philosophy, the handset features a full touchscreen to the front and PRADA's signature Saffiano pattern to the back, all finished in classic black. With every detail designed for chic simplicity, this handset also boasts LG's signature Floating Mass Technology, optically enhancing the thinness of its already impressive 8.5mm depth, with minimal hardkeys completing the sleek simple finish.
As effective as it is striking, the PRADA phone by LG 3.0 boasts a 1.0GHz Dual-Core/Dual-Channel architecture for high-speed performance, and dual-band wi-fi for high-speed surfing on the go.
The smartphone's sleek design is also reflected once switched on. The PRADA phone by LG 3.0 offers a specially created user interface featuring unique black, grey and white menu and icons. Through this interface users can enjoy all the latest benefits of Android's Gingerbread OS, with a future scheduled upgrade to Android's Ice Cream Sandwich later in 2012.
This unique user interface experience can be enjoyed on the device's 800-nit, 4.3inch NOVA High Brightness Display, allowing users to view all their favorite photos and content even in direct sunlight. Plus with an 8MP camera and up to 8GB of user memory, all Life's Good moments can be captured and enjoyed in high quality.
To complement the handset, users will have access to a line of PRADA phone accessories such as a
PRADA branded cradle and Bluetooth head-set. Users can also carry their PRADA phone by LG 3.0 in a range of stylish pouches.
RRP $799.
For more details on this unique collaboration, please visit the official site of PRADA Phone by LG 3.0 at www.pradaphonebylg3.com.
Key Specs:
o  Operating System: Android 2.3 Gingerbread
o  Memory: User 8GB maximum
o  Display Size: 4.3 inches
o  Resolution: WVGA (800 x 480)
o  Display Brightness: 800 nit
o  Camera: 8MP
o  Processor: 1.0GHz Dual-Core / Dual Channel
o  Battery: 1540mAh