Optimal Performance • Exceptional User Experience • Perfect LIFE companion
Fujitsu's new line of LIFEBOOK that run on the latest 2nd Generation Intel® Core™ are specially engineered for higher performance, allowing its users to enjoy the best multimedia, visual and mobile computing experience
Sydney, Australia: 3 August, 2011 — Fujitsu PC Australia, one of the world's leading brands of personal computers, today unveiled its 16 latest LIFEBOOK that feature the 2nd Generation Intel® Core™ processor platform. This new range of enhanced LIFEBOOK is specially designed to deliver an unparalleled user experience that includes solid computing performance, excellent media and graphics capabilities, and greater energy efficiency.
The new range of LIFEBOOK's are now incorporated with the 2nd Generation Intel® Core™ processors that will set a new benchmark in terms of its unprecedented level of computing performance, speed and visual capabilities. The new LIFEBOOK are equipped with user friendly features that will satisfy the various needs required by consumers and business professionals.
"We are now entering a multimedia-centric world where users demand for instant access to stunning and immersive visual, web and gaming experiences – often times all at once. Our latest LIFEBOOK line-up, are tuned to meet the varied demands of today's customers. While we increase the power levels to achieve performance gains for high-intensity dynamic workloads; we ensure the power and thermal aspects are intelligently optimised at the very same time," says Mr. Bert Noah, Country Manager Fujitsu PC Australia.
"Besides staying true to our brand promise towards developing quality, green and dependable innovations, we are also prioritising improvements on designs that are practical yet aesthetically pleasing. Our LIFEBOOK are available in two design concepts – Cool Tech which boasts an appealing combination of vibrant and sleek feature that is suitable for the consumers, and Smart Companion that exudes a premium and elegant characteristic which will truly support the needs of all business professionals. In short, everyone will find themselves a LIFEBOOK that will complement their lifestyle perfectly," added Mr Noah.
LIFEBOOK with the latest 2nd Generation Intel® Core™ processor
LIFEBOOK E751: Equipped with sophisticated security features including the Fujitsu 3D Shock Sensor, Fingerprint Sensor, Trusted Platform Module (TPM) and Intel® vPro™ Technology , the LIFEBOOK E751 is a full-featured computing partner for premium business users. Featuring a SuperFine Full HD back-light LED display and excellent connectivity capabilities, the LIFEBOOK E751 is equipped with hot swappable bay versatility that allows for the addition of a modular bay battery for enhanced battery life. It features a full convex numeric keyboard for easy typing and extra comfort. RRP: $1788 for the Core i5 and $2288 for the Core i7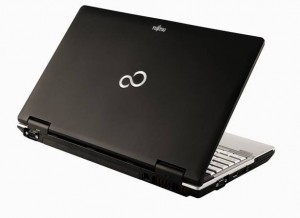 LIFEBOOK SH761/S761: The LIFEBOOK SH761/S761 is Fujitsu's technology flagship. Equiped with all the essential top-of-theline features, including the Green 0 Watt AC Adapter, this 1.6kg ultra-portable system captivates technology enthusiasts with its SuperFine HD back-light LED display of 300nits and 6200 mAH battery, one fo the highest capacity in its class. Fujitsu's unique patent pending ventilation system enables fuss-fre maintenance longer usage and esnures computing reliability in personal and business situations.
RRP: SH761 From $2288, S761 from $1988
LIFEBOOK SH561/S561: The LIFEBOOK SH561/S561 is a portable all-rounder and is ideal for mobile professionals on a quest for computing nirvana and enhanced durability. To enrich the user experience, it features a pragmatic arc design, textured palm rests, and simple elegance. The LIFEBOOK SH561/S561 also comes with the advanced biometric security features, such as the radio-frequency-based Fingerprint Sensor.
RRP: SH561 from $1688, S561 from $1688
LIFEBOOK S751: The LIFEBOOK S751 is fitted with a SuperFine HD back-light LED display for better visual entertainment. Business professionals are assured by its reliable, advanced security features. This notebook comes equipped with a Fujitsu 3D Shock Sensor, Fingerprint Sensor, Trusted Platform Module (TPM) and Intel® vPro™ Technology, along with other features such as an anti-bacterial keyboard, full connectivity capabilities and a longer battery lifespan, which ensure a reliable computing experience.
RRP: from $1588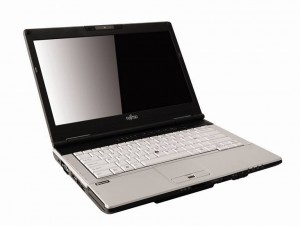 LIFEBOOK P771: Elegantly wrapped with a glossy black cover, anti-glare screen, thin and light LCD panel-equipped, the LIFEBOOK P771 caters to business professionals' need for an ultra-portable notebook with superb performance and reliability. The stunning portable device comes with a striking matte black anti-fingerprint cover and glossy application panel for business users. An additional modular bay device is easily plugged in for flexible usage, and users will enjoy extended battery lifespan in the instance of a modular bay battery.
RRP: from $1988
LIFEBOOK PH701: Designed for mobile users on-the-go, the 1.5kg LIFEBOOK PH701/P701, is equipped with a 12.1-inch SuperFine back-light LED display, and is delightfully finished with an elegant keyboard, a comfortable palm rest and a multi-touch touch pad. Inspired by the ergonomic designs of Japan, the one-finger scroll wheel is tasked for everyday computing convenience. The LIFEBOOK PH701 is available in Glossy Black and Glossy White and the P701 comes in Matt Black and is equipped with security features such as the Fingerprint Sensor, Trusted Platform Module (TPM) and Intel® vPro™ Technology, suitable for business users.
RRP: PH701 $1688,
LIFEBOOK T901: Armed with a bi-directional back-light LED display, the LIFEBOOK T901 is designed for the industrial professional tablet user. Users are able to unleash their full creativity via the machine's exceptional writing and multi-touch features. Built with instantaneous converged communication abilities to foster a seamless contact between people, the LIFEBOOK T901 comes with a 2.0 Mega Pixel camera, stereo microphone, wireless display and Wi-Fi capability, and supports the Intel® vPro™ Technology.
RRP: from $2888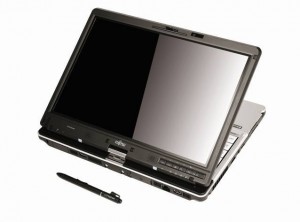 LIFEBOOK AH531/A531: Coupled with a 15.6-inch 16:9 HD back-light LED display, the LIFEBOOK AH531/A531 is lightweight in its class and gives value-conscious users an excellent computing experience. The spill-resistant, full-sized keyboard and 10-key number pad are configured to ensure extra comfort and convenience. The LIFEBOOK AH531 is perfect for users yearning for sound gaming performance and home entertainment whereas the LIFEBOOK A531 offers a good value as an entry level corporate desktop alternative.
RRP: AH531 from $988, A531 from $988
LIFEBOOK LH701: This 1.9kg anodized black notebook provides comprehensive features to meet the needs of Small and Medium Businesses (SMB) users seeking a desktop alternative. Wrapped in a tough aluminum case with Zen-style curved edges, the 14-inch LIFEBOOK LH701 is lightweight in its class and is a high-performance computer with a host of improved business features, including Fingerprint Sensor and anti-glare screen.
RRP: from $1388
LIFEBOOK LH531: The LIFEBOOK LH531 is available in Shiny Black, Garnet Red and Cherry Pink and comes with a high-gloss back cover which is wrapped within a silver lining that offers sheer elegance. A spectacular HD entertainment experience and intelligent graphics performance are paired with beautiful curvatures that embody the legendary strength of the famous Japanese Katana blade. The machine is designed for everyday computing and is an excellent companion for first time PC buyers and students where value for money is a top priority.
RRP from $988
LIFEBOOK BH531: Powered by NVIDIA® Optimus™ technology and 1GB VRAM, the LIFEBOOK BH531 balances mainstream features and portability with affordability, and is optimized to bring to users, outstanding HD graphics performance whenever it is needed while extending battery life with its Power ECO button. The LIFEBOOK BH531 is less than 2kg and is available in Shiny Black and Garnet Red.
RRP: from $1188