I've never been a fit person. I've found that the process of getting fit – you know, having to partake of exercise and that sort of stuff – to be boring.
Intensely so.
However, here I am, 61 years young, overweight, type 2 diabetic, three stents in my heart arteries, poor circulation in my legs, sciatica in both legs …
And in the last week or so I've received a couple of interesting devices for review, both related to health and fitness, and the like.
First up, there's the Jawbone Up. It's a little activity monitor that slips onto your wrist, and measures your movement throughout the day – how many steps you've taken, calories burned, etc. At night it monitors your sleep – how long you've slept for, whether it's deep (REM) or shallow sleep, and so on.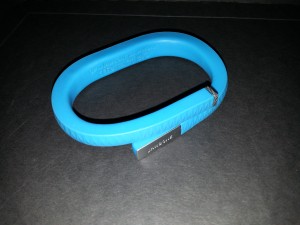 This would have been an interesting tool to have taken on my recent trip to Jazzfest, but it didn't arrive in time. It would have been interesting to see how many miles one has to traipse through the various airport concourses between connecting flights, for instance, or maybe how good the sleep quality was on the redeye flight from SFO to IAD.
Next time, perhaps.
The second device is the Magellan Cyclo 100. It's a GPS enabled, battery powered speedometer for your bicycle. Or in this case, my bicycle. Rather than using a physical connection to the bike to gather trip data, it uses GPS. And it acts as much more than just a speedo – it's a full training tool, if you're that way inclined, again with features like management of your workout sessions, energy consumption, and, of course, the usual trip data.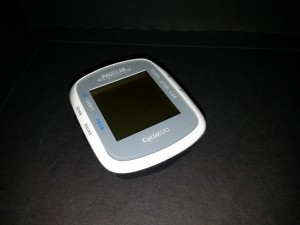 So, with these two devices, and a bike that's brand new but unloved sitting in the garage, plus the cooler weather of winter approaching, it's now time to put these tools to use.
Stay tuned: this could be fun.